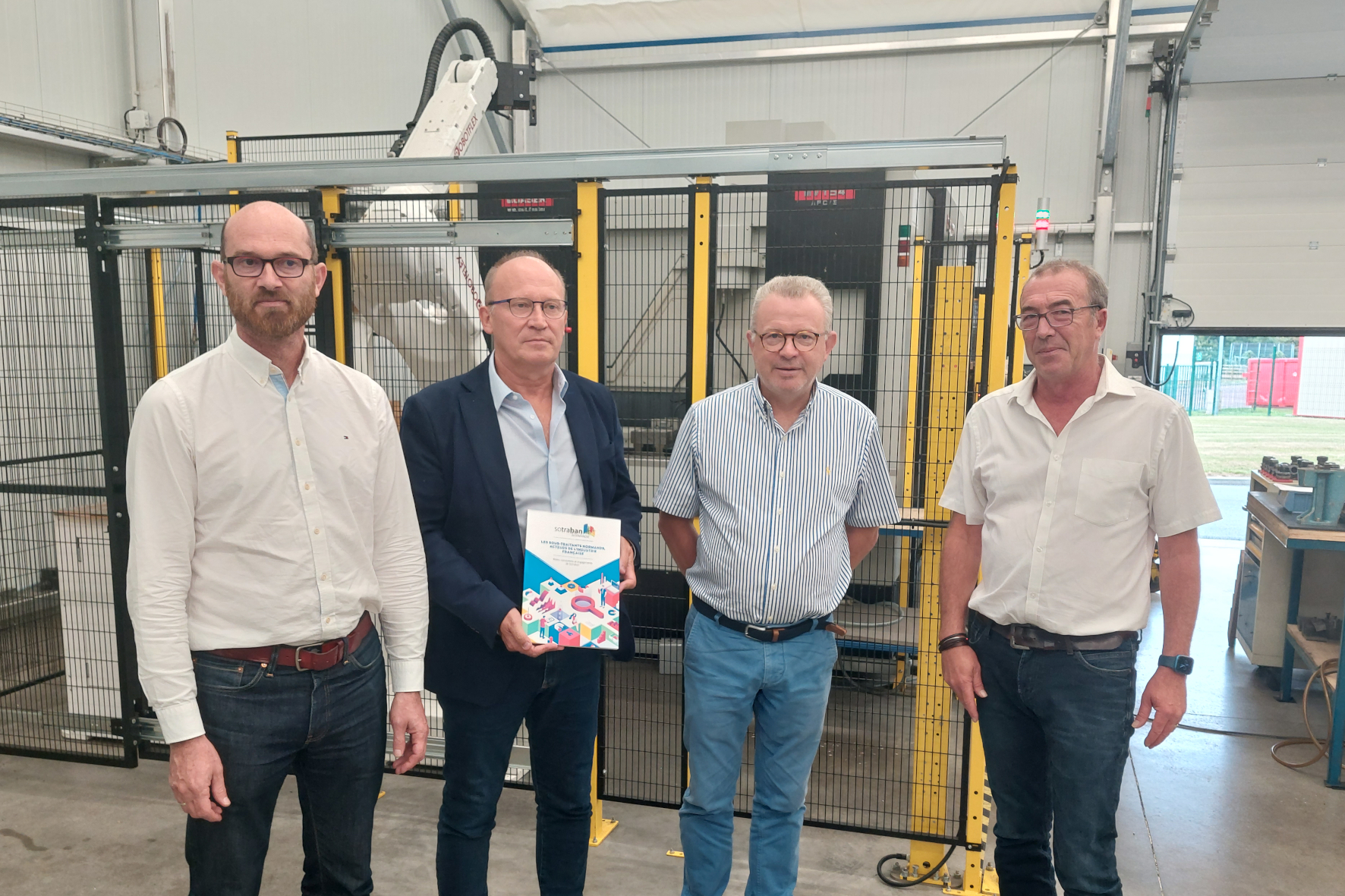 Visit of Senator Allizard
Published on 1 Sep 2022
Visit of Senator Allizard
Following the distribution of the SOTRABAN White Paper, Pascal ALLIZARD, Senator of Calvados, came to visit our industrial site accompanied by representatives of the Norman cluster of industrial subcontracting, its president Régis LHOMER (Link'alia group ) and its general delegate Pascal ESNOUF.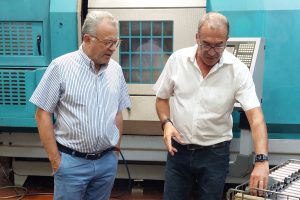 Christophe HUBERT (President of DBN and Vice-President Calvados of SOTRABAN on the right) leads the visit of Senator Allizard (on the left), whose industrial past allows a rich exchange between connoisseurs.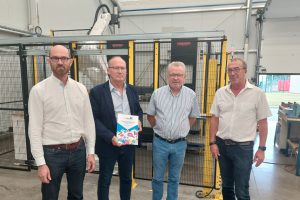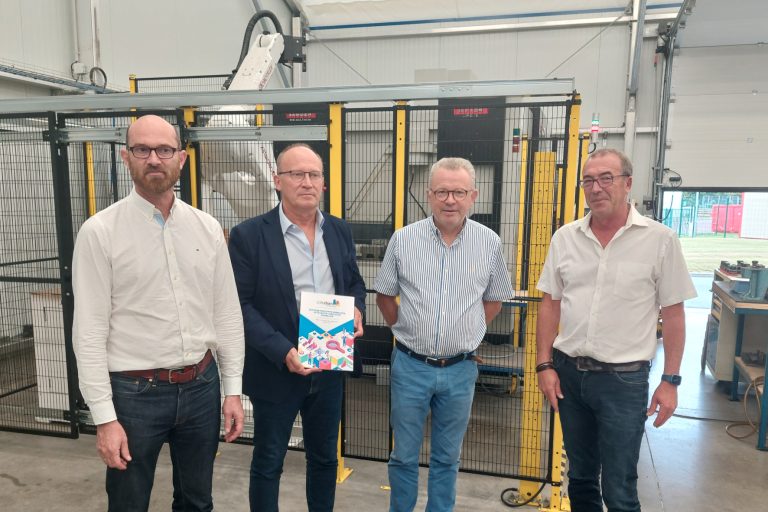 From left to right, Mr Régis LHOMER, Mr Pascal ESNOUF, Mr Senator Pascal ALLIZARD and Mr Christophe HUBERT.
They are in possession of the SOTRABAN White Book.